Are you looking for a Chiropractor in Sacramento, CA?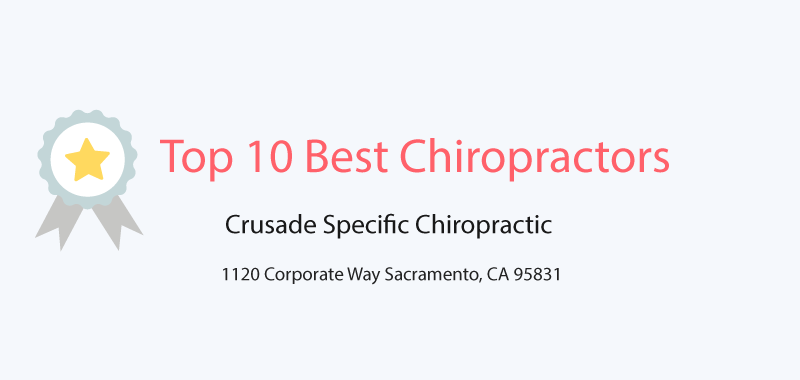 What we do as Chiropractors is to locate a subluxated vertebra (a vertebra that is out of place, putting pressure on spinal nerves or spinal cord). A subluxated vertebra interferes with the transmission of mental impulses from the brain to various tissue cells. There is not a tissue cell of any kind in your body that works independently of the brain. The brain in turn is controlled by Innate Intelligence, which resides there. Innate Intelligence of the body controls everything. It is upon this fact that the whole science of Chiropractic is based!
We as Chiropractic doctor's, see to it that your nervous system is able to conduct these mental impulses to various tissue cells in your body. We have our own specialized instruments (the neurocalograph and the chiro-therm), equipment (the "toggle" table) and specialized testing. We take our own specialized type of x-ray views and we have our own unique way of adjusting vertebrae back to their normal position, this is called the "Palmer HIO System" . The organs regaining mental impulse supply are then able to rebuild and to perform their proper functions. Health returns and you, the patient, will heal.
A SUBLUXATION ("the silent killer") in the upper cervical region affects the nerve supply to ALL areas below that region. Likewise, an UPPER CERVICAL ADJUSTMENT affects and restores proper position of ALL vertebrae below, as well as proper nerve supply to ALL the cells of the body.
We believe that Chiropractic is not only the best way to regain your health, but it is the best way to prevent illness. We hope you will feel as we do that this system is the best in the health field and the best money can buy. We do not only promote Palmer Upper Cervical Specific Chiropractic but we have experienced the health promoting benefits of the Palmer Specific method, as patients.
What We Do
We are skilled at finding the key to your nervous system stress and relieving that tension with chiropractic treatment.
Spine Anatomy
Lower Back Pain
Neck Pain
Herniated Disc
Spinal Stenosis
Lumbar Radiculopathy(Sciatica)
RSD/CRPS
Facet Syndrome
Sacroiliac Dysfunction
Sports Injuries
Work Injuries
Shoulder/Hip/Knee Problems
Other Joint Problems
Myofascial/Muscle Pain
Shingles/Postherpetic Neuralgia
Occipital Neuralgia
Arthritis
Post Surgical Pain
Fibromyalgia
Neuropathic(Nerve) Pain
Carpal Tunnel Syndrome
Epicondylitis (Tennis Elbow)
De Quervain's Tenosynovitis
Chronic Abdominal Pain
Headaches
Migraines
Diabetic Neuropathy
Comprehensive Chiropractic Care in Sacramento, CA?
So what can you expect when you become a patient at Crusade Specific Chiropractic? Dr. Desiree Crusade will surely provide you with the help you need in order to live every day of your life to the absolute fullest potential possible. At Crusade Specific Chiropractic, our friendly staff makes your office visit fast, efficient, and effective! Dr. Desiree Crusade provides patients prime health and a better way of life by guiding towards a better and healthier lifestyle. Crusade Specific Chiropractic is focused on top quality care for all patients and, most importantly, doing so in an encouraging and welcoming atmosphere. There is no need to feel intimidated when visiting Crusade Specific Chiropractic because you will experience a stress-free, friendly and professional environment. Dr. Desiree Crusade's assistants will be waiting to greet you and to help make your visit not only uplifting, but also enjoyable to the fullest degree. Dr. Desiree Crusade and the Crusade Specific Chiropractic's staff gives true meaning to genuine concern for all patients health and well-being. Dr. Desiree Crusade encourages patients to make incredibly helpful lifestyle changes, as well as relieving pain where you need it the most.
As a chiropractor, Dr. Desiree Crusade is concerned about your body's overall health! Dr. Desiree Crusade can evaluate, treat, or prevent spine degeneration and can also teach you how to strengthen and protect your back, neck and joints with exercises and proper movement. Dr. Desiree Crusade will also teach you about healthy lifestyle choices because, after all, the health of your spine is linked to the health of your entire body!
How does Chiropractic work?
Chiropractic works because you are a self-healing, self-regulating organism controlled by your nervous system. Millions of instructions flow from your brain down the spinal cord and out to every organ and all of your body tissue. The signals are then sent back to the brain confirm if your body is working right.
Improper motion or position of the moving bones of the spine, also called a subluxation, can interfere with this vital exchange by irritating nerves and compromising the function of affected organs and tissues. Specific spinal adjustments can help improve mind/body communications. Health often returns with an improved nervous system.
How do you get subluxations?
There are three basic causes of subluxations. Physical causes could include slips and falls, accidents, repetitive motions and improper lifting. Emotions such as grief, anger, stress, and fear can cause subluxations. Chemical causes could include alcohol, drugs, pollution and poor diet.
Why is Chiropractic a key to health and longevity?
Chiropractic is the largest alternative health profession in North America and the third largest health-care profession in the United States. Your muscles and nerves work together to keep you healthy. When neuromuscular block impedes the flow of nerve communication, the result is tension. A skilled chiropractor finds the blocks in your nervous system, therefore restoring your health and longevity.
Have you ever felt stress that impedes how you function on a daily basis? A skilled chiropractor is able to relieve that tension and help restore relaxation and balance to your body. Relaxation feels inherently good to your body, doesn't it?
A visual and kinesthetic example of this block is when a wire is connected to a light bulb. If the block is severe enough, the light flickers. What do you think happens when a nerve is blocked by a vertebrae? Your blood vessels are guided by the nerve flow and your organs and muscles can't get the essential energy needed to function during the day.
It is our hope that you have a better understanding of why a healthy nervous system is key to health and relaxation. At Crusade Specific Chiropractic we can give you the individual pieces to your health. We are skilled finding the key to your nervous system stress and relieving that tension with skilled treatment. We also treat lower back pain, neck pain, shoulder pain, sciatica, pinched nerves, migraines and headaches, bulging discs, herniated discs, ruptured discs, allergies and many other pain causing symptoms. At Crusade Specific Chiropractic we also treat sport's injuries and car accidents.
Why choose Crusade Specific Chiropractic?
Each person is an individual with unique needs. To a skilled chiropractor, your body is a visual and kinesthetic scrapbook offering a roadmap to the trained eye. Our individual care lets us plan the most effective treatment to relieve discomfort and let you walk away feeling stronger and more relaxed. We do this by a comprehensive consultation and examination. At Crusade Specific Chiropractic we value your health as much as you do! Our patient testimonials give you the confidence to let us treat you and give you the results, thousands of other patients have received. We are here to serve your needs.
Conditions We Treat
Patient Testimonials
---
---
---
All Natural Wellness Treatment & Rehabilitation
Our individual care lets us plan the most effective treatment to relieve discomfort and let you walk away feeling stronger and more relaxed.
---
Patient Testimonials
Our outstanding results make us the first choice for chiropractic care.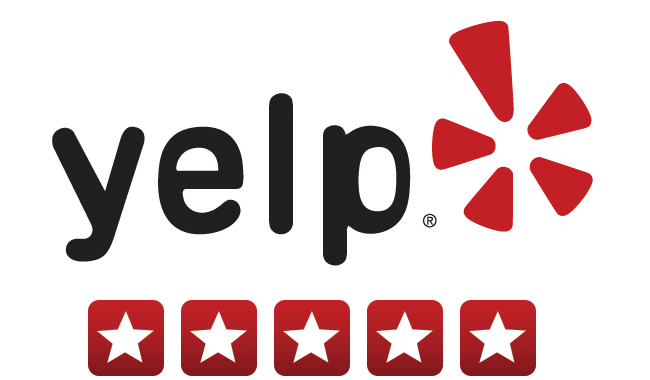 My appetite has greatly increased and I have lost over 20 pounds since I've been seeing Dr. Crusade. My mental health has greatly improved and coworkers are inquiring of my "good fortune and amicable behavior". I have begun to exercise on a regular basis. My general mental and physical health has never been better since my childhood days.

David Digardi

I have been a patient for 2.5 years now and I will continue to visit Dr. Crusade and make sure that I do not have subluxation because I want my body to function the most optimal way and do not want to wait for the symptoms to occur. I am a Christian and I truly grateful to God who has answered my prayer and thank Dr. Crusade for taking care of me all these times.

Sam Chiu

Well, surgery was NOT my only option and I declined. That was four months after the MRI, about two months after starting treatment with Dr. Crusade. About eight months from the morning that changed my life. Now it's been a year since that morning and with exercise my shoulder is up to about 60 percent from 2 percent and I thank God and Dr. Crusade I didn't have the surgery.

Kevin Smith